Beer and cider will be coming to more grocery stores across Ontario, just in time for Canada Day festivities.
On Tuesday, the province announced the location of the 76 grocery stores will start selling the beverages on June 30, bringing the total to 206.
Some of the new locations include stores under the Fortinos, Loblaws, Longo's, Metro, Sobeys and Walmart Supercentre umbrellas.
The expanded sales began in December 2015, and currently 130 stores sell beer and cider – with 70 of those also selling wine.
Beer and cider will eventually be sold in up to 450 grocery stores in Ontario, and wine will be in up to 300 of those stores.
Grocery stores are allowed to sell beer in tall boy cans and six-packs, with Liquor Control Board of Ontario stores selling six- and 12-packs of beer, but the foreign-owned Beer Store retains exclusive rights to sell cases of 24.
List of grocers eligible to sell beer, wine and cider
Greater Toronto Area (GTA)
Region: GTA
3300 Rutherford Road, Vaughan
905-303-3999
---
Region: GTA
4750 Dufferin St., Toronto
416-736-6606
---
Region: GTA
1700 King Road, King City
905-303-8612
---
Region: GTA
1355 Kingston Road, Pickering
905-839-3834
---
Region: GTA
360 Taunton Road, Whitby
905-430-1400
---
Region: GTA
35 Worthington Ave, Brampton
905-495-8108
---
Region: GTA
3940 Highway 7, Vaughan
905-851-5642
---
Region: GTA
2911 Major Mackenzie Dr, Vaughan
905-417-0487
---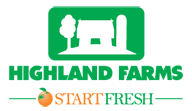 Region: GTA
850 Ellesmere Rd, Toronto
416-298-1999
---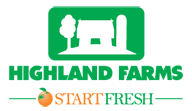 Region: GTA
50 Matheson Blvd, Mississauga
905-501-9910
---
Region: GTA
11 Redway Road, Toronto
416-415-8415
---
Region: GTA
250 Lakeshore Rd, W, Mississauga
905-271-3773
---
Region: GTA
2877 Bayview Village, Toronto
416-733-1783
---
Region: GTA
5095 Yonge Street, Toronto
416-512-9430
---
Region: GTA
2810 Major Mackenzie Dr, Vaughan
905-417-0207
---
Region: GTA
65 Dufay Road, Brampton
905-843-1820
---
Region: GTA
367 Mountainview Road South, Georgetown
905-702-8844
---
Region: GTA
1011 Upper Middle Road East, Oakville
905-849-4911
---
Region: GTA
3003 Danforth Ave, Toronto,
416-686-8585
---
Region: GTA
2549 Weston Road, Toronto
416-246-9192
---
Region: GTA
1377 Wilson Road North, Oshawa
905-440-4687
---
Region: GTA
15500 Bayview Ave., Aurora
905-726-2530
---
Region: GTA
11700 Yonge St., Richmond Hill
905-508-7585
---
Region: GTA
380 Bovaird Drive, Brampton
905-840-8770
---
Region: GTA
3737 Major Mackenzie Drive W., Vaughan
905-303-3144
---
Region: GTA
3925 Jane St, Toronto
416-398-8260
---
Region: GTA
372 Queen St E, Acton
519-853-1960
---
Region: GTA
207 Queen's Quay, Toronto
416-603-1212
---
Region: GTA
234 Hays Boulevard, Oakville
905-257-5740
---

Region: GTA
1390 Major Mackenzie Drive West, Maple
905-417-4101
---

Region: GTA
4400 Dufferin Street, Toronto
416-665-0040
---
West
Region: West
240 King George Road, Brantford
519-758-1573
---
Region: West
385 Fairway Road South, Kitchener
519-772-0587
---
Region: West
1415 Beaverbrook Avenue, London
519-963-2895
---
Region: West
3770 Montrose Road, Niagara Falls
905-371-3200
---
Region: West
21 Upper Centennial, Stoney Creek
905-664-8978
---
Region: West
3 Clair Rd. W, Guelph
519-766-0859
---
Region: West
5931 Kalar Road, Niagara Falls
905-371-3113
---

Region: West
1244 Goderich Street, Port Elgin
519-389-6800
---
Region: West
201 Talbot Street E, Leamington
519-322-1531
---
Region: West
301 Oxford St. W., London
519-433-1708
---
Region: West
509 Commissioners Road West, London
519-473-2857
---
Region: West
2080 Jans Blvd., Innisfil
705-431-6667
---
Region: West
661 Wonderland Road, London
519-471-3560
---
Region: West
814 Durham St., Kincardine
519-395-0022
---
Region: West
685 Queenston Road, Hamilton
905-573-8885
---
Region: West
322 Argyle Street, Caledonia
905-765-8207
---
Region: West
600 Mitchell Road S, Listowel
519-291-5212
---
Region: West
300 Main Street, Kingsville
519-733-6675
---
East

Region: East
27 Festubert Blvd., Petawawa
613-687-6326
---
Region: East
2950 Bank Street, Ottawa
613-260-7330
---
Region: East
2030 Tenth Line, Orleans, Ottawa
613-841-4221
---
Region: East
975 West Ridge Blvd, Orillia
705-326-5200
---

Region: East
2400 Kemptville Mall W, Kemptville,
613-258-5966
---
Region: East
1980 Baseline Road, Ottawa
613-723-3201
---
Region: East
200 Earl Grey, Ottawa
613-599-9931
---
Region: East
4510 Innes Road, Ottawa
613-824-8850
---

Region: East
680 O'Brien Road, Renfrew
866-987-6453
---
Region: East
525 Ninth St E, Cornwall
613-933-0295
---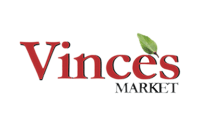 Region: East
234 Toronto Street, Uxbridge
905-852-2442
---
Region: East
274 Millennium Parkway, Belleville
613-966-9037
---
North

Region: North
79 Queen Street, Sioux Lookout
807-737-1630
---

Region: North
1521 ON-11 Highway W, Hearst
705-362-1168
---

Region: North
4764-17 Regional Road 15, Chelmsford
705-855-4588
---
Region: North
1800 Lasalle Blvd, Sudbury
705-566-8464
---
Region: North
105 Brunette Road, Timmins
705-268-9922
---
Region: North
1899 Algonquin Ave., North Bay
705-472-4001
---
List of grocers eligible to sell beer and cider
Greater Toronto Area (GTA)
Region: GTA
360 Taunton Rd., Unit 2, Whitby
905-430-1400
---
Region: GTA
4099 Erin Mills Parkway, Mississauga
905-820-3300
---
Region: GTA
148 Bennett Road, Toronto
416-298-5759
---
Region: GTA
7040 Yonge St., Vaughan
905-771-1474
---
Region: GTA
865 York Mills Road, Suite 1, Toronto
647-352-7788
---
Region: GTA
51 Gerry Fitzgerald Drive, Toronto
416-665-3209
---
Region: GTA
380 The East Mall, Etobicoke
416-695-8990
---
Region: GTA
5010 Glen Erin Drive, Mississauga
905-607-0580
---
Region: GTA
17 Leslie St., Toronto
416-469-2897
---
Region: GTA
50 Musgrave St., Toronto
416-694-3838
---
Region: GTA
2375 Highway 2, Bowmanville
905-623-2600
---
Region: GTA
171 Guelph St, Georgetown
905 877-5393
---
Region: GTA
1385 Harmony Road North, Oshawa
905-433-9569
---
Region: GTA
18120 Yonge St., Newmarket
905-830-4072
---
Region: GTA
4111 Thickson Rd. N, Whitby
905-655-1660
---
Region: GTA
2208 Lakeshore Blvd W., Toronto
416-201-0441
---
Region: GTA
20 Great Lakes Dr., Brampton
905-789-6161
---
Region: GTA
16640 Yonge St., Newmarket
905-583-5100
---
Region: GTA
3455 Wyecroft Road, Oakville
905-825-8989
---
Region: GTA
469 Cornwall Road, Oakville
905-338-1255
---
Region: GTA
22 Fort York Blvd., Toronto
416-623-5111
---
Region: GTA
2501 Third Line, Oakville
905-827-6322
---
Region: GTA
800 Steeles Ave W., Vaughan
905-669-0336
---
Region: GTA
10651 Chinguacousy Road, Brampton
905-495-4951
---
Region: GTA
9737 Yonge St., Unit 202, Richmond Hill
905-883-6200
---
West
Region: West
350 Hespeler Road, Bld C, Cambridge
519-623-0377
---
Region: West
1280 Fanshawe Park Road, London
519-472-7100
---
Region: West
875 Highland Road West, Kitchener
519-745-4781
---
Region: West
65 Mall Road, Hamilton
905-574-0810
---
Region: West
1205 Oxford St., London
519-641-3653
---
Region: West
4371 Walker Road, Windsor
519-972-8335
---
Region: West
400 Conestoga Blvd., Cambridge
519 620-1376
---
Region: West
265 King George Road, Brantford
519-759-5298
---
Region: West
505 Rymal Road E., Hamilton
905-574-5298
---
Region: West
2750 Tecumseh Road W., Windsor
519-256-1891
---
Region: West
500 Edinburgh Road South, Guelph
519-763-3827
---
Region: West
977 Golf Links Road, Ancaster
905-648-3534
---
Region: West
307 Grand River St. N., Paris
519-442-4485
---
Region: West
640 Parkside Dr., Waterloo
519-746-3821
---
Region: West
700 Queenston Road, Hamilton
905-560-8111
---
East
Region: East
317 McRae Avenue, Unit # 1, Ottawa
613-722-7300
---
Region: East
50 William Street South, Lindsay
705-324-6625
---
Region: East
1251 Main St, Stittsville
613-831-9268
---
Region: East
1100 Princess St., Kingston
613-530-3861
---
Region: East
760 Eagleson Road, Ottawa
613 254-6050
---
Region: East
25 45th Street, Wasaga Beach
429-4315
---
Region: East
3201 Strandherd Drive, Nepean
613-823-8825
---
Region: East
505 Highway 118 W., Bracebridge
705-645-8751
---
Region: East
700 Terry Fox Dr., Kanata
613-831-1444
---
Region: East
193 Metcalfe St., Ottawa
613-598-0027
---
Region: East
840 March Road, Kanata
613-599-8965
---
Region: East
1200 Lansdowne St W., Peterborough
705-748-5655
---
Region: East
501 Towerhill Road, Peterborough
705-740-9026
---
North
Region: North
219 Trunk Rd., Sault Ste. Marie
705-946-5632
---
Region: North
2416 Long Lake Road, Sudbury
705-523-1300
---
Region: North
1349 Lasalle Blvd., Sudbury
705-566-3700
---
Region: North
971 Carrick St., Thunder Bay
807-343-4544
---
Region: North
115 Arthur Street West, Thunder Bay
907-473-5993
---
Region: North
1015 Dawson Road, Thunder Bay
807-768-0099